Applicant must be a baptized member of the Seventh-day Adventist Church.
Must have a desire to maintain a committed relationship with Jesus Christ, and a passion to lead others along the same path.
Must be enrolled in a local college or University.
Must be willing to devote time to doing evangelism on the university campus.
Must life a life above reproach and set an example for others to follow.
Must be willing to study and work hard during the school year.
Interns will be expected to support at least one small group each semester. 
Intern are expected to find, give, and keep record of Bible study interests throughout the year. 
Interns expected to lead others in student visitations, prayer ministry, Bible study, and church outreach programs
Interns are expected to meet with the CAMPUS staff every Monday morning for weekly reviews. 
Interns are expected to abide by all Program policies.
Interns are expected to write a final paper and to present to CAMPUS staff at the end of the year.
The Center for Adventist Ministry to Public University Students (CAMPUS) Leader Internship in Public Campus Ministry (Internship) is a program that is designed to (1) provide a venue for ministry training in a secular university context and (2) to train interns on how to effectively evangelize institutions of higher learning and (3) to develop leaders in ministry for the Seventh-day Adventist Church.
The CAMPUS Ministry Internship has produced a network of young Adventist leaders around the world. Its graduates have impacted movements like GYC, Advent Hope and our nations top colleges and universities: Harvard, Stanford, Princeton, MIT, the University of Michigan, and more. The CAMPUS influence stretches beyond our Michigan headquarters and has been a blessing for thousands of Adventist students across the globe. Take a year off and join some of the brightest minds in Adventism as a leadership intern to secular campuses in Michigan.
THE NEED
More than 75% of Seventh-day Adventist are attending non-Adventist colleges and universities. They need someone to minister to them.
Some colleges and universities have an enrollment of more than 40,000 students. Although some are not as large, they are all basically small (and not so small) cities that change every four years.
Many international students make up the brightest minds in the world, including places that make part of the 10/40 Window – some of the world's most difficult and unreached areas. University campuses are places where the mission field comes to us.
It is highly likely that if you impact that life of a university student, you will impact the life of a future world leader.
WHO SHOULD APPLY?
We are primarily targeting people who already have foundational theological knowledge and basic ministry leadership experience. Applicants should have a deep sense for a call to leadership and for public campus ministry. If you are not willing to wake up early, maintain a healthy exercise routine, and multi-task, this program is not for you.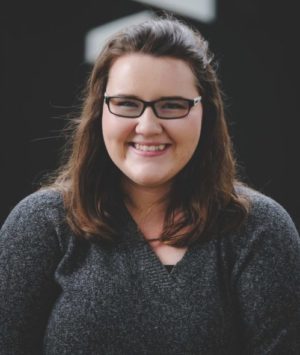 "Graduating from high school, my whole life was about to change: I was moving out from the home I'd always loved it, and going to college to live in a dorm. Everything I knew was going to be so different. Although I was finding so many things about my life that were changing, the biggest change was one I hardly expected–building a relationship with Jesus. I met some young people on fire for the Lord, and through their friendship and lives, and the Bible, I was able to see the love of God shine through me. By being at CAMPUS, My Christianity became less of just a name, and more of a lifestyle that truly changed me inside out. Now, I have dedicated a year of my life to serve in the same way I was served, as a CAMPUS missionary."
Miranda Lentz (Intern 2017-2018)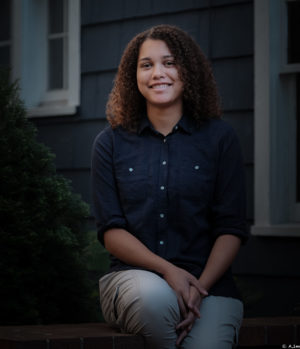 "It has become easier for me to look at situations where leadership is lacking, and feel comfortable enough to fill in those shoes without getting nervous. At CAMPUS I learned a lot about effective communication, that a good relationship depends on our ability to listen, be respectful and to see things from the perspective of others.
Most importantly, I was reminded that I need to do my best for God and not others.
Julianna Dunn (Intern 2016 – 2017)
CAMPUS has played an extraordinary part in my walk and knowledge of Jesus Christ. I was a brand new Adventist when I came to CAMPUS, and for the two years that I was there, it became a refuge for me to grow safely in my walk with God, and also a place for me to begin a healing process that needed to begin from all of the pain from my past. CAMPUS helped me build a biblical foundation that will help me for the rest of my life. I've learned some of the most valuable lessons that have changed my life forever.