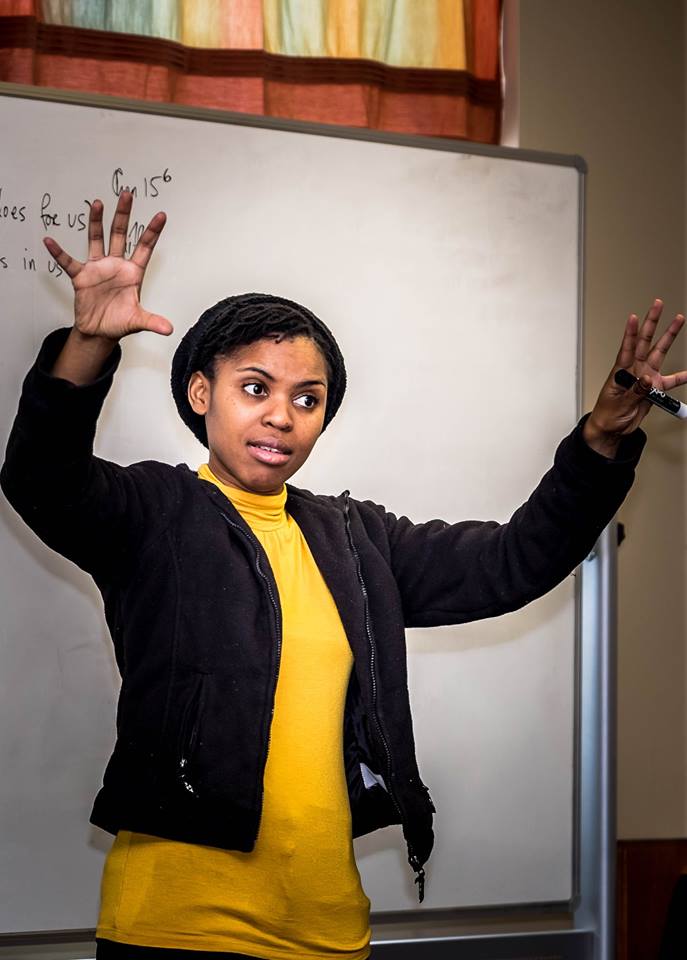 CAMPUS welcomes again the return Sikhu Daco (Hlatshwayo) to our staff.  Born in Zimbabwe, Sikhu serves as a missionary to the United States.  She is a graduate of the prestigious Wellesley College in Massachusetts where she played a major role in public campus ministry to the Boston Campus HOPE student group.  After graduating from Wellesley, she participated in the CAMPUS Missionary Training Program and later served as chaplain in Houghton and Grand Rapids, Michigan.  Sikhu has extensive experience in Public Campus Ministry as a student, ministry leader, and administrator.  She has also served as Resource Vice President for GYC and as an Administrative Assistant for the InMinistry Program at the Andrews University Seventh-day Adventist Theological Seminary in Berrien Springs.  Sikhu is in the final stages of her MA in Religion degree from Andrews and a newlywed.
Sikhu is a great addition to CAMPUS at this stage in its development.  CAMPUS is in the process of growing its ministry in Adventist Apologetics as well as Bible Study Resources.  We feel that her gifts align with our vision for the future and are very excited about our future together.
Sikhu replaces Kimberly Shin who is moving on to pursue a career in a different field.
Although some of her responsibilities have not completely been finalized, Sikhu will serve as Assistant Director in the Public Campus Ministries Department for Michigan along with other duties that include editing, teaching, and giving Bible studies on campus.  We are thrilled to have her back with her husband Archie and look forward to how God uses this great addition to assist CAMPUS as we prepare public campuses for the imminent return of Christ.